The Mortal Races
Edit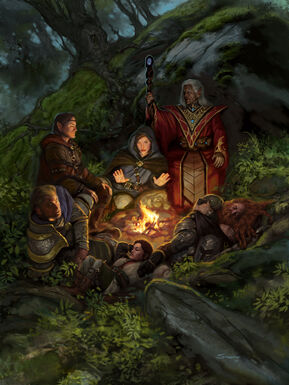 The world of Nyrondie is filled with many strange creatures, some monstrous in form, others monstrous in intent. However, there are six primary mortal races which inhabit the (more or less) civilized Nine Kingdoms. These six are by no means the only intelligent races to live in the Nine Kingdoms, but they are the important ones, either because there are many of them, or because they have a major influence on the world around them. 
There are also a number of less important and influential races which are still widespread enough to merit mention here. These lesser races are found in isolated pockets, or are restricted to one or two places. Some are spread throughout the world, but are only encountered rarely, as there are so few.
Ad blocker interference detected!
Wikia is a free-to-use site that makes money from advertising. We have a modified experience for viewers using ad blockers

Wikia is not accessible if you've made further modifications. Remove the custom ad blocker rule(s) and the page will load as expected.